Infrared heaters for hot yoga studios & spas
The heating solution of choice for hot yoga studios, spas and health clubs.
Far Infrared heaters are used in modern infrared saunas and are perceived by many in the health industry to offer health benefits such as encouraging healthy metabolism. The wavelength they emit is in the "vital range" of heat absorbed and radiated by the human body itself, making it a very natural form of heat.
We are the UK market leader for hot yoga heaters. Our yoga studio infrared heaters are zero light, silent and energy efficient. They are maintenance free, long life and we have options for ceiling or wall mounting.
Our Summit and Aspect XL heaters can easily achieve the 40 °C+ temperatures required when properly specified and we have specialist controls to manage these temperatures. Spas and health clubs are also using Herschel infrared heaters  to provide desired levels of heating.
To find out more about how to heat a hot yoga studio please contact us for specification and quote.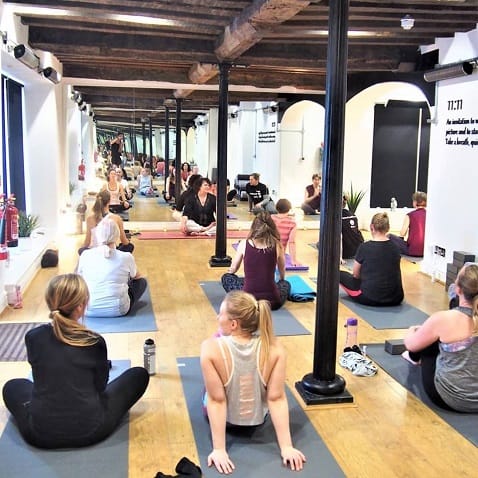 Professional Specification Service
Herschel has a team of in-house surveyors who perform on-site and desktop estimating services for commercial heating projects.
Contact us with your project details
Inspiring Ideas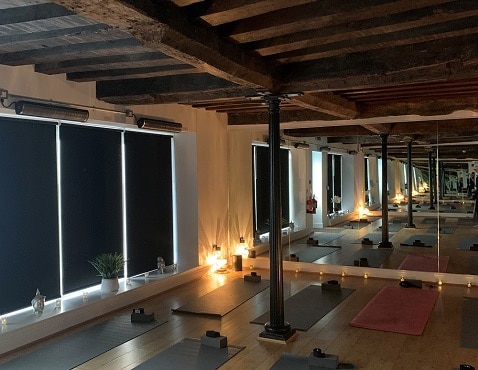 Effective heating for Hot Yoga
Find Inspiration
Effective heating for Hot Yoga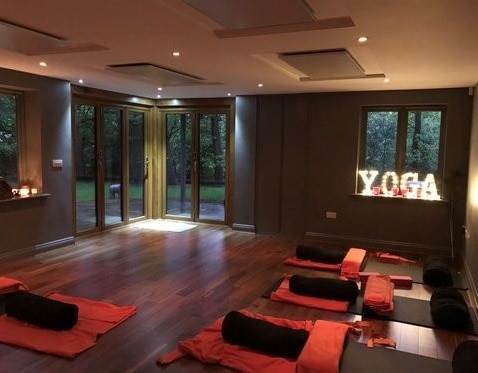 Warm Yoga Classes
Find Inspiration
Warm Yoga Classes
Customer Testimonials
"They are simply fab"!
"Thank you for the heaters, they are simply fab"!
"A huge step forward"
"After one full season of use, the changing rooms and, particularly, the heating can be regarded as a huge step forward"
John Atkins, Chairman, Wallingford Sports Trust
"Made the decision easy"
"The environmental credentials of infrared made the decision easy, you heat people and objects, instead of the space".
Andy Brown – Owner, Woodland Spa
"Fantastic product and great service"
We have recently renovated our house and have an existing gas central heating system and an aga in the kitchen. We often work from home and didn't want to have to heat the whole house just to get our study warm enough to work from. We therefore decided to purchase a Herschel heater to install in the study as it was so controllable (we can just heat the study) and we loved the design (can be used as a whiteboard too!). We also needed to top up the heating in the main sitting room and we didn't want to install new pipework, so we purchased another Herschel heater which looks modern and stylish. Really impressed with the advice we received prior to the purchase. Our electricians found the heaters easy to install too. Would definitely recommend.