Infrared heaters for shops
Completely changing the way retail shops are heated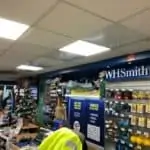 Herschel's range of commercial infrared heaters for shops is completely changing the way retail shops are heated, providing cost effective, stylish, comfortable warmth for employees and customers. Our solutions are programmable remotely allowing you to control the heat to meet your specific requirements.
Our Select 350w ceiling tile heaters are the ideal for shops with suspended ceilings – perfect for heating entire shops or as a top up for colder zones within larger premises. The infrared heat is radiated down keeping the heat source out of reach of customers and employees. Easy to install and control, they are discreet, efficient and maintenance free.
Inspiring Ideas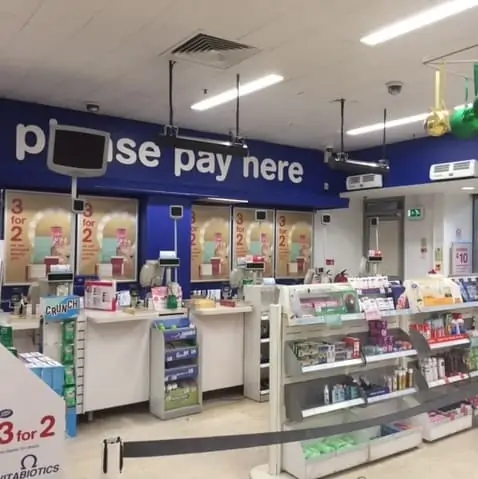 Discover Inspiration – Retail Installs of Herschel
Find Inspiration
Discover Inspiration – Retail Installs of Herschel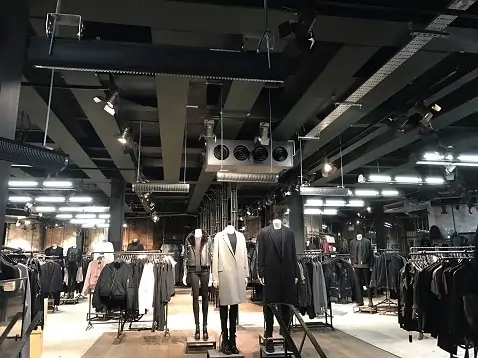 Retail heating at All Saints
Find Inspiration
Retail heating at All Saints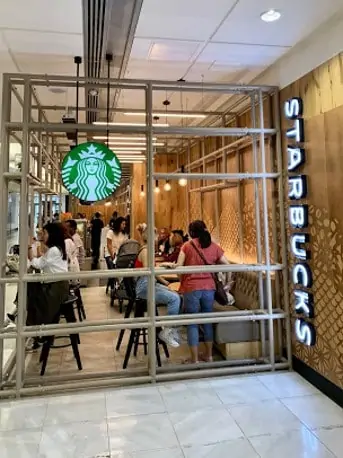 Installs – hospitality sector heating
Find Inspiration
Installs – hospitality sector heating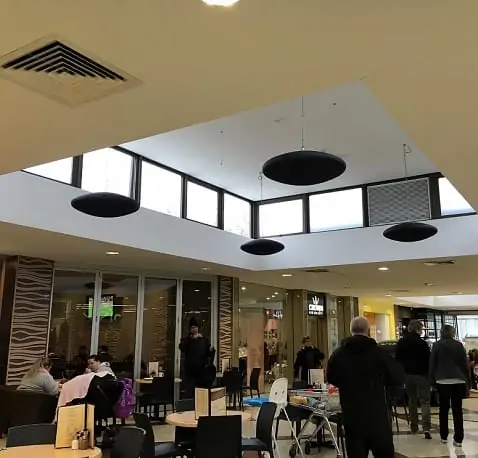 Professional Specification Service
Herschel has a team of in-house surveyors who perform on-site and desktop estimating services for commercial heating projects.
Contact us with your project details
Browse Infrared heaters for shops
Select XLS – White Frameless Infrared Panel Heater

View Range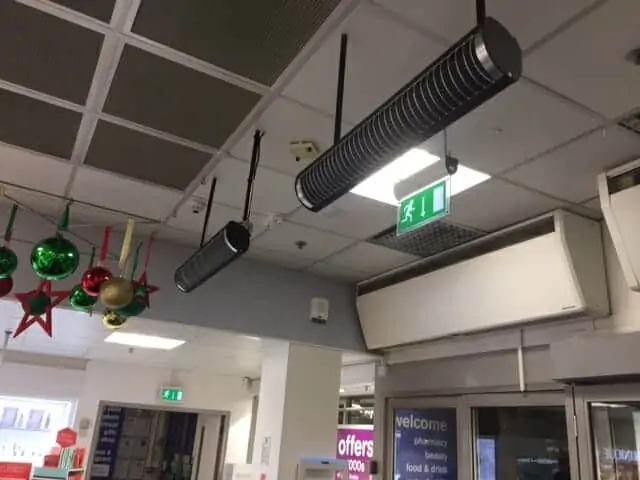 Used by leading Retailers
Herschel's Summit 2600w is a zero light, highly efficient commercial infrared heater for shops which can be ceiling, wall mounted or suspended and provides comfortable zoned heating.
Aspect XL is a compact but powerful zero light heater which provides effective and efficient heating within the heated zone. The Aspect XL shop heaters are used by leading retailers including Boots and All Saints to heat entrances and till areas in their stores. Herschel is fast becoming recognised as the infrared heater store with the unrivalled track record in heating the retail high street.
All of our heaters have a range of control options, are easy to install, maintenance free and long life. They can be used as an entire shop heating system or as a supplement to existing heating systems.
Contact our heat design team for advice.
Customer Testimonials
"Keep our paint shop drying area warm"
"I just wanted to thank you for your advice on the type and number of fittings to keep our paint shop drying area warm and dry (from air moisture), they work perfectly, thank you.
The units are really compact and suit our requirements to a tee, we now have a happy spray team".
Welham Distribution Centre
"Such an amazing product"
Thank you for providing such an amazing product. So thoughtfully designed by your team and perfect for this project on every way. ❤️❤️❤️
Gabrielle Blackman, Interior Designer DIY SOS, on Herschel panels and Summit heaters for Blackburn's charity Nightsafe, supporting the young homeless, aired on BBC1 13 November 2019. Via Instagram @ cushioncrisis.
"Really comfortable heat"
"Herschel's heated mirrors are perfect for bathrooms and shower rooms. Our meeting areas use heated blackboards which are great for our designers to sketch and record ideas on. The designer Pulsar makes a bold statement as customers enter the reception and compliments the interior design perfectly. Summit units are suspended above design workstations to heat where and when required. Ceiling mounted heater panels free up wall space and provide really comfortable heat". Alex Pankoff, Nuhaus
"Can't recommend Herschel and these radiators highly enough".
We live in an apartment in a converted listed building with tall ceilings and large sash windows. The electric heating system that was put in as part of the conversion just couldn't heat the space and we suffered through a few very cold winters.
Last year we got in contact with Herschel and they talked us through all the options available, we settled on the Summit panels as they look sleek and stylish and it's absolutely changed the feeling of our home. Not only do they heat our home amazingly but as silly as it sounds, it's a real comforting warmth rather than the stuffy feeling you can get some convection radiators.
Can't recommend Herschel and these radiators highly enough.
As used by: