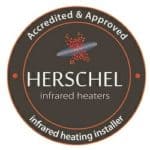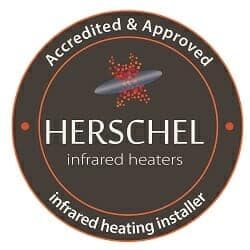 We are actively looking for electricians to promote and install Herschel Infrared in New Zealand.
Herschel products available through all leading electrical wholesalers including Ideal Electrical, JA Russell, Stewarts, Radcliffe Electrical, Harvey Norman Commercial.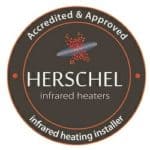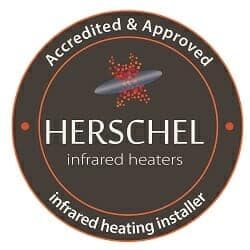 Business Opportunity
Become a recommended infrared heating installer with Herschel:
Get involved early in one of the largest revolutions to sweep the electrical heating market for 60 years;
Our projects could be yours! Infrared is the the fastest-growing heating technology in the World, and Herschel are New Zealand's largest, fastest growing supplier
We are the go-to company for commercial heating solutions using Infrared;
We actively promote our Installers to customers looking for domestic and/or commercial Infrared installation expertise.
We will support you
We are the ONLY Infrared heating supplier that provides comprehensive online training for its Installer network;
We have a team of experts available to answer technical questions from our Installer network;
Membership of our Installer network has many other benefits including regular news and product updates;
We already have a database of client case studies that become available to you to help promote your own sales when you join our network.
Always looking ahead
This new technology is demonstrating that every aspect of the traditional heating market can be challenged and re-invented. We are constantly developing new products where we see a clear market opportunity. As a recommended infrared heating installer with Herschel, you get instant access to our new products and our knowledge of how to use them as soon as they are available.
Free Membership – Herschel Infrared Technology Centre
Learn all you need to know about Herschel Infrared, the heating system that is revolutionising the way we heat ourselves. It's FREE and easy….
Our commitment to our dealers and customers is to share our unrivalled expertise and know-how to provide you the best support.
We have captured this in a series of online videos on:
How Herschel Infrared works (available to everyone)
How to plan and install Infrared (for installers)
Accreditation Quiz (for installers).
By becoming a member of our recommended installer-base we will refer you when we receive installation requests in your local area.
Use the form to your right to apply to become a Herschel installer and upon approval you will also be enrolled onto our training programme.
Installer Information Request