Wall-mounted patio heaters
Efficient and effective wall mounted outdoor heaters
Our wall mounted heaters use infrared to provide instant heat for outdoor areas. The heaters directly warm people close to the heater and the mounting brackets are adjustable so that the heat can be directed where you want it.  They all run from a standard mains electricity supply.
All our wall-mounted patio heaters are suitable for domestic and commercial use. They are built to the highest standards, are energy efficient and maintenance free with long lifetimes.
Which heater is right for me?
Herschel California and Colorado patio heaters are perfect for socialising outdoors – recommended where instant heat and high power are required but without the invasive light and intense heat from quartz halogen outdoor heaters on the market.
With a pleasant ambience from a warm orange soft glow and cutting edge design, the 2.0kw California is re-defining outdoor heating and is the most stylish outdoor heater of its kind. Complete with remote control and available in silver, black and limited edition rose gold, California is sure to impress.
The Herschel Colorado combines a tasteful and sleek design with a powerful 2.5kw output. Available with or without remote control, Colorado is a versatile outdoor heater and is guaranteed to keep you comfortably warm, whatever the weather.
Find out more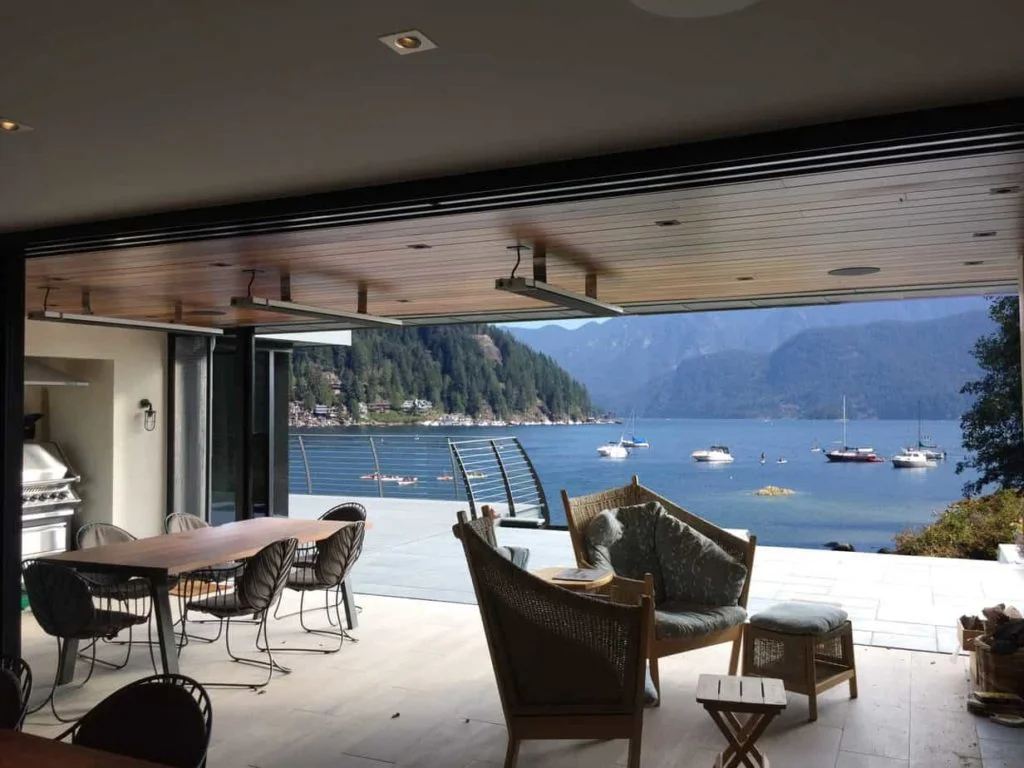 Designer Zero Light Range
This range is ideal where a more permanent heat is required such as indoors and covered rooms,  which open to the outdoors.
Summit features Herschel's powerful 2.6kw heating element and is available with or without remote. Also available with a sleek White Summit finish, Summit can be ceiling mounted, suspended or wall mounted.
Herschel's Designer Zero Light Heaters are only suitable for installation in covered areas where the heaters can be protected from rain or water ingress.
Inspiring Ideas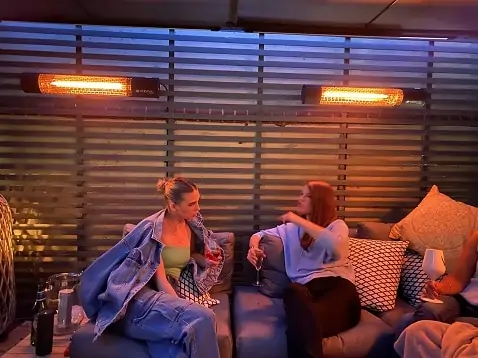 Wall mounted patio heaters
Find Inspiration
Wall mounted patio heaters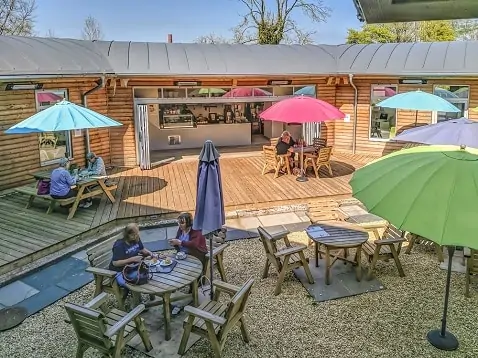 Heating outdoor school areas
Find Inspiration
Heating outdoor school areas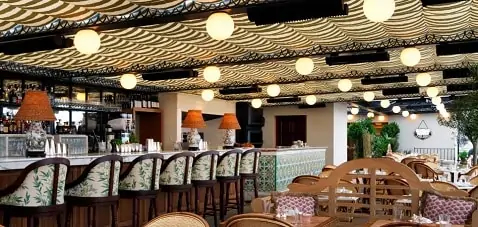 Soho House restaurant heating
Find Inspiration
Soho House restaurant heating
Customer Testimonials
'Superb outdoor heater'
Bought a 'Miami' compact infra red heater. Delivered next day. Great design and a very quality product. Perfect for attaching under a parasol (and frankly essential if you want to sit outside in a so-called summer in Yorkshire)
"Makes it possible to enjoy the outdoor area"
My curiosity in radiant heating technology (as well as the need for heat) has led me to install a Herschel California infrared radiant heater in my barbecue area.  The heat can be targeted on the seating area and even in breezy conditions we are actually very comfortable. The unit makes it possible to enjoy the outdoor area at short notice without needing to light up the chiminea or breaking the bank.
David Hilton, Expert in sustainable building and energy efficiency
"Best Contemporary Design Outdoor Heaters"
After extensive research into outdoor heaters, we decided to purchase the Herschel heaters. We are an existing customer of their indoor heaters for the last few years. We couldn't be more delighted. The heaters in design are cool & contemporary, there was simply nothing to compare to the design in the market place. More importantly, wow the heat they give! Our outside area is transformed and we can use even on a cold evening! We are property developers and these heaters have resulted in creating the most cost effective outdoor extension! The customer service from Herschel as always is first class. We opted for the Matt black option, but the Rose gold heaters looked very impressive too. Highly recommend this product.
"A great addition to our outdoor seating area"
We've been thrilled with the support from a whole host of local companies in helping us complete our project – the newly installed Herschel heaters are a great addition to our outdoor seating area helping visitors to enjoy the space in comfort.
"Enjoyed an evening in gazebo"
Arrived quickly. Well packaged and installation instructions clear. Only had to get waterproof connector to extend cable to nearest socket. All up and working and enjoyed an evening in gazebo whilst thunder storm raged. Nice and warm.