Infrared Glass & Blackboard Heaters
Elegant design with all the benefits of far infrared
Herschel's infrared glass panel heaters offer an elegant, contemporary look whilst delivering all the comforts of improved comfort and low running costs that you should expect from quality infrared panels.
Our glass panel heaters are a popular choice for kitchens, studies, offices and for homeowners wanting a modern look throughout their property. Also available as a blackboard heater, this is the ultimate in efficient innovative heating.
Choose white or black glass panels and blackboards from our German made Inspire range.
Our glass infrared panels are frameless and use high-quality enforced safety glass (ESG), They should be wall-mounted only.
Browse Glass & Blackboard Infrared panels
Select XL – Infrared Glass Panel Heater

View Range

Inspire – Infrared Glass Panel Heater

View Range

Inspire – Infrared Blackboard Heater

View Range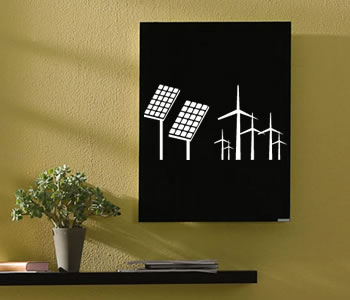 Head-turning glass heater panels
Herschel Inspire
Recommended for professional installation only, the Inspire infrared panel range is made to order from our factory in Germany and come complete with a 10 year warranty. They are suitable for home and commercial use. Use with Herschel iQ thermostat controls.
Inspiring Ideas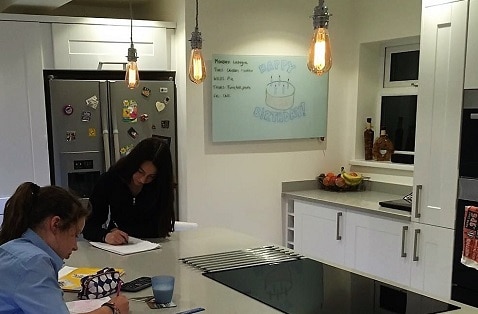 Glass infrared heaters
Find Inspiration
Glass infrared heaters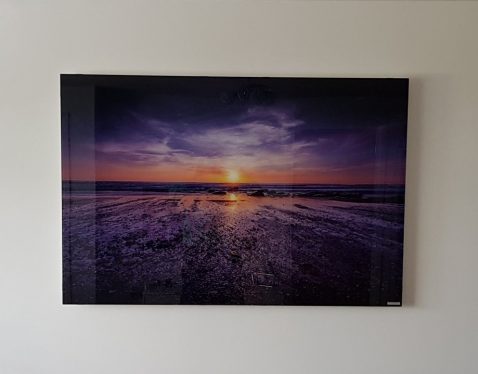 Herschel Inspire Pictures
Find Inspiration
Herschel Inspire Pictures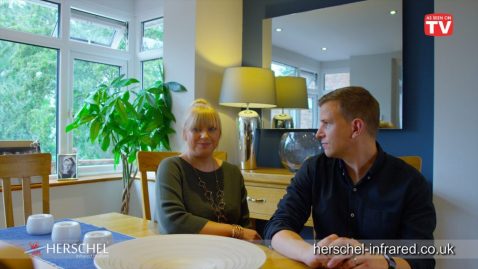 Happy customers showcase their designer home on TV
Find Inspiration
Happy customers showcase their designer home on TV
Customer Testimonials
"Visitors really impressed"
We are extremely pleased with the purchase of a  far infrared Herschel heater for our new orangery.  Since it was positioned, we have had snow outside but have been really cozy indoors despite having a glass roof, bifold glass wall, glass door and 5 windows as well as a tiled floor.  There has been absolutely no condensation, the heat is instant and it's positioning is discreet and safe for the grandchildren.
All of our visitors have been really impressed and they can't work out where the heat is coming from. Standing near it is definitely on par with leaning against the kitchen range. Love it.
I'd also like to thank you for your excellent customer care and advice and the swift and reliable delivery. Fitting the unit was very straightforward for our electrician, who had never seen one before.  All in all the whole package was excellent.
"Can't recommend Herschel and these radiators highly enough".
We live in an apartment in a converted listed building with tall ceilings and large sash windows. The electric heating system that was put in as part of the conversion just couldn't heat the space and we suffered through a few very cold winters.
Last year we got in contact with Herschel and they talked us through all the options available, we settled on the Summit panels as they look sleek and stylish and it's absolutely changed the feeling of our home. Not only do they heat our home amazingly but as silly as it sounds, it's a real comforting warmth rather than the stuffy feeling you can get some convection radiators.
Can't recommend Herschel and these radiators highly enough.
"Highly recommend these heaters"
Highly recommend these heaters. We installed a number in our restaurant space which is located in an old building with high ceilings. The heaters are very effective, and we're really pleased with how easy they are to control, especially when we set different areas on different temperatures. Heating a large space such as ours is never going to be cheap, but I am very satisfied that these heaters are providing one of the best economical solutions. Great service from Herschel too, won't hesitate to use again.
"Will definitely be ordering from Herschel Infrared again"
From start to finish it has been smooth runnings with Herschel Infrared Ltd. Customer service excellent with my queries answered immediately. Our bathroom towel heating panel arrived within a couple of days all intact and really fast (very impressive since I had ordered it to Germany). Now it is on the bathroom wall and not only does it heat the room (and towels) very well, it looks very impressive too. All in all very very happy with our purchase :)) Many thanks to your team, we will definitely be ordering from Herschel Infrared again and will be recommending you to all my friends.