Explore our Product Range
Our Full Product Range
Herschel is the global specialist in Infrared heaters, producing infrared heaters for commercial, industrial, domestic and outdoor applications.
We guarantee our heaters for up to 10 years. Made of the highest quality components, our heaters are built to last. They are subject to rigorous testing by national approval authorities and are available in appropriate local voltages.
Panels
Our panel heaters are ultra slimline, with large surface areas, specially designed for heating rooms.
They can be ceiling or wall mounted and a number of designs are available including standard white, glass, mirrors, and even bespoke pictures.
Space Heating
Our space heating range, indoor and outdoor, for commercial & industrial application including hotels, cafés and restaurants, offices, schools, warehouses, churches and garages, ANY application.
Indoor Commercial Space Heaters
Public spaces – Our Pulsar and Aspect ranges are the most stylish infrared heaters on the market, perfect for public spaces where aesthetics are important such as restaurants, churches or public halls.
Industrial and Commercial buildings – Our Advantage range is designed for large industrial spaces such as warehouses, depots and garages where effective zoned heating is required. We also supply specially zoned ceiling grid panels for offices.
Outdoor Space Heaters
The Aspect range is the most attractive and best performing far infrared heater on the market.
Controls
Flexible control with Herschel heaters ensures you manage optimum comfort levels and maximise energy efficiency. Our Herschel iQ controllers provide flexible solutions, using the latest wireless technology to turn your new Herschel infrared heaters into a cutting edge, smart, energy-saving heating system.
Technology
Manufactured to the highest standards in Germany, our premium Inspire range is available in the widest variety of different surfaces and finishes and comes complete with a 10 year warranty. Customise your own panel with a family portrait, a favourite photo, or even your child's artwork or choose from our own specially selected designs. The mirror panel can be placed in humid areas without condensation forming on the glass.
Application
Inspire panels combine warmth with functional purpose, a sophisticated design that looks equally good in living areas, bedrooms or bathrooms and is also suitable for offices, hotels and other commercial applications.
Inspire White
Discreet heating for wall or ceiling mounting, including sizes specially designed for conservatories 250W – 1250W.

Power:
250 – 1250W
Finishes:
White aluminium, picture, mirror, white, black or pastel green glass, frameless
Rear panel:
Sheet steel, powder-coated, mounting points
Protection Class:
IP 54
Waranty:
10 years
Certification:
CE, RCM, TUV GS, RoHS, EMC
Zero light, silent, maintenance-free, long lifetime. Optional frame for Picture and Mirror.

Inspire Mirror
Add warmth to your room with a sophisticated mirror 250W – 1250W.
Inspire Glass
Add warm elegance to your room with a stylish white, black or pastel green glass finish 350W – 900W.
Inspire Picture
Turn your favourite family photo or company logo into a heater, or choose from one of our many designs 250W – 1200W.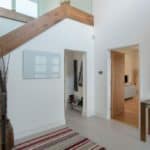 Technology
With a newly developed highly efficient heating element, Herschel's new unique easy-fix mounting system, high quality finish and affordable comfort, the innovative and frameless Select XL range offers a fantastic combination of performance, quality and price.
Application
Available in a number of different sizes, power options and finishes, with options for both wall and ceiling mounting, the Select XL is suitable for residential use and offices as well as student accommodation, schools and hotels.
Select XL White
For heating that blends in with the background 250W – 1000W.

Power:
250 – 1000W
Finishes:
White aluminium, white or black glass, mirror, frameless
Element:
Herschel COSIX © cell
Rear panel:
Herschel EASY-FIX mounting system
Protection Class:
IP 44 (white), IP 45 (glass & mirror)
Waranty:
5 years
Certification:
CE, RCM, TUV GS, RoHS, EMC
Zero light, silent, maintenance-free, long lifetime.

Select XL Glass
For an attractive high gloss finish in white or black 500W, 700W.
Select XL Mirror
A heater and a mirror that won't steam up 350W, 500W, 700W.
Optional Towel Rail
Glass and Mirror panels can be fitted with a towel rail to make a stunning bathroom towel heater and dryer.
Technology
The Select White panel has a white frame and is available in 3 sizes with the option to wall or ceiling mount. The perfect range for those wishing to reap all the benefits of far infrared heating from a lower cost solution.
Application
The Herschel Select panels are designed to complement any environment and are suitable for both domestic and commercial heating installations. Ideal for bedrooms.
Select White
Wall or ceiling mount for optimum comfort at great value 350W – 700W.

Power:
350W, 540W, 700W
Finishes:
White aluminium, framed
Element:
Herschel COSIX © cell
Rear panel:
Herschel EASY-FIX mounting system
Protection Class:
IP 44
Waranty:
5 years
Certification:
CE, RCM, TUV GS, RoHS, EMC
Zero light, silent, maintenance-free, long lifetime.

Select Ceiling
Integrated Ceiling tiles – see product page for more details. 350W – 700W.
Improve comfort levels and save energy with our innovative space heating range
Specially designed for heating areas within large buildings, our infrared space heaters directly heat areas that require heating, where and where people are working or relaxing.
The ability to create heated zones can result in significant cost savings when compared to convection heating (fan heaters, air curtains, air conditioning), because hot air cannot be contained within a zone.
Our heaters are installed to radiate infrared heat outwards and downwards and will warm people, objects and the building itself within the effective area of each heater.
Herschel heaters have rapid warm up times, are easy to install, low maintenance, completely silent and built to last. Compared to quartz and halogen heaters which are too hot and intense for most indoor applications, we only offer zero light or warm glow heaters which produce a pleasant and naturally absorbed heat – perfect for keeping people warm for prolonged periods of time.
For heating areas which are in the public eye such as retail space, halls, large reception areas, bars, restaurants, churches etc, choose heaters from our designer space heater range. Where aesthetics are less important such as industrial units, maintenance bays, warehouse packing areas, factories and workshops, our warehouse and industrial heaters are the perfect solution.
Love life and live outdoors witH the new Herschel range
The lines between indoor and outdoor living have become blurred and in recent years there has been a huge shift towards indoor entertaining spaces that open up into outdoor spaces.
Until now heating these areas has been difficult. Most outdoor heaters are unattractive and produce an uncomfortable glare. This has all changed and Herschel has specially developed a range of high quality, high performance, silent, stylish heaters that are ideal for these situations.
All our heaters are built to the highest quality standards and designed to be energy efficient, maintenance free with long lifetimes.
For more exposed outdoor areas we recommend warm glow heaters from our Sunset range. For indoor and sheltered outdoor areas our zero light heaters are the perfect choice. All heaters are suitable for domestic and commercial use.
Our Sunset Range
Herschel California heaters are perfect for socialising outdoors at home or for commercial areas including bars, restaurants and café terraces. Recommended for those people looking for instant heat and high power without the glare and invasive light from most quartz halogen outdoor heaters on the market.
The powerful long life and energy efficient carbon fibre lamp produces a pleasant ambience and warm orange soft glow with a lifetime of up to 10,000 hours.
With its cutting edge design, the California is re-defining outdoor heating and is the most stylish outdoor heater of its kind. Featuring high weather protection, remote control and available in silver, black and limited edition gold, the California is our top of the range heater and is sure to impress.
For flexibility, both heaters can be mounted on a stand (available separately).
Our Zero Light Range
For indoor-outdoor heating our zero light range is for you. Perfect for sheltered areas with low air movement and where light from the heater is not wanted, our Summit and Aspect XL heaters deliver gentle and but effective heating. They are ideal where more permanent heat is required such as semi-enclosed eating areas, balconies, conservatories and covered patios.
Both heaters are extensively used for heating customers and staff by leading café and retail chains as well as high end restaurants, pubs and hotels.
The Summit features Herschel's powerful 2.6kw Kanthal heating element and is available with or without remote. Slimline and unobtrusive, Summit can wall ceiling mounted, suspended or wall mounted.
Our popular Aspect XL is a compact high performance heater utilising our unique high output ceramic elements. Ideal for wall mounting, Aspect XL is a contemporary design and is backed up with our 5 year warranty.
Mix & Match
Mix and match warm glow Sunset heaters for your more exposed areas with our Zero Light range for more sheltered areas.
Herschel Infrared means stylish and comfortable, hassle free heating for indoor-outdoor living.
Herschel iQ is a brand new control solution for 2017. The first control system to be explicitly developed for infrared heaters, it has been specially designed by Herschel, to provide a simple to use, discreet control system offering flexible room by room control of your Herschel heaters.